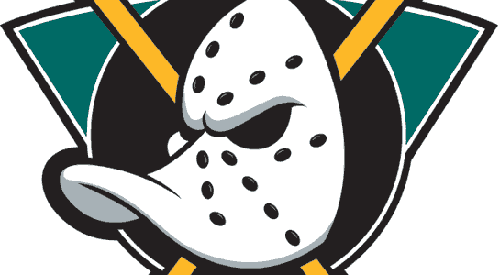 Lamenting the Mighty Duck
December 1, 2010
It was four years ago when the city of Anaheim bore witness to an injustice that would change their lives forever.
In 2006, after 13 years in the National Hockey League, the Mighty Ducks of Anaheim became the Anaheim Ducks.
Fact: "A Mighty Duck" – "Mighty" = "A Duck."
Fact: A Duck is not mighty. A Mighty Duck is mighty.
Fact: A Mighty Duck is much tougher, more aggressive, spends more time at the gym, and gets more chicks than a Duck.
Clearly, one can note the advantages a Mighty Duck holds over its less-than-mighty counterpart.
For the wrongdoing, one can look to owners Henry and Susan Samueli as the two who are very much to blame for doing away with the wonderful world of Disney when they severed ties with the previous ownership regime. One can also point a finger at former GM Brian Burke, as it was he who spearheaded said ploy, ultimately resulting in this alteration of nametags for Anaheim's NHL club.
What was the ultimate purpose here? To sever ties with a former regime just for the hell of it? To shorten a name? Well it can't be the latter, or the Los Angeles Angels of Anaheim are an oxymoron if I've ever seen one.
At any rate, when has a club ever changed their nickname without also transferring location? In that instance it's okay – I mean, what sense would a Colorado Nordique make?
[php snippet=1]
Could you imagine, though, if the Detroit Red Wings one day just up and decided to shed the auto industry affiliation and claim the title Detroit Wings? Heck, while we're at it, let's try the Toronto Leafs and Columbus Jackets on for size.
Two words: descriptive adjective. One word: essential.
Not just a wing; a Red Wing. What type of Leaf? A Maple Leaf. What color coat? A blue one, a Blue Jacket. And finally, what is this duck you speak of? A flippin' Mighty Duck.
Do you think that when Gordon Bombay banded the young peewee squad known plainly as District 5, he envisioned a nondescript bird leading his misguided misfits to hockey glory? He clearly called them Mighty Ducks for a reason. No Fulton Reed slapshot would take a regular Duck anywhere.
Yet, this NHL franchise is currently amidst its fifth season playing under its ungainly mighty-less identity. Just as their former mascot, The Iceman, retired into hockey infamy, so too did the Mighty Duck. Mind you, The Iceman lasted not more than a game, but still.
Might I also point out that Wild Wing, the current team mascot, is a Mighty Duck. How can you have a Mighty Duck acting as head cheerleader for a group of plain old Ducks? It's as illogical as Chewbacca living on the forest moon of Endor, it just doesn't make sense!
Granted, the so-called Anaheim Ducks won their first-ever Stanley Cup Championship in 2007 – their inaugural season under the moniker of not-so-mighty ducks – but that's mere coincidence. They could have laid claim to Stanley's Cup in 2003 just the same, as their seven-game series with the Devils could have easily gone either way.
When it comes down to it, the Mighty Duck of Anaheim was just plain cooler than the Anaheim Duck. Like a Charlie Conway triple-deke, the Mighty Duck packed a one-two punch no longer present in Anaheim's current variety. There was just something about that duck-billed hockey mask that got you excited about this franchise.
From the Disney-inspired logo to the cartoon series, the Mighty Duck will be forever remembered as the team born from the big-screen. And while Emilio Estevez may have made them famous, the post-Disney era has descended them to a level of mediocrity – and that's just a shame.
From quack attacks to Flying V's, the Mighty Duck was a diamond in the rough – an innocent scapegoat in society's apparent cry for change.
To that I say, if it ain't broke, why fix it?
After all, if it ain't mighty, it's merely a duck.
[php snippet=1]