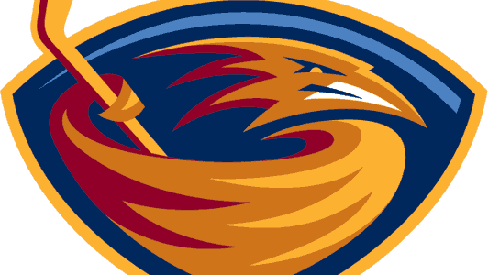 Bird is the Word
November 3, 2010
A little over a decade ago, the wonderful city known as Atlanta, Georgia stumbled into the National Hockey League. During the NHL's so-called expansion phase of the late 20th century, the vibrancy of Georgia's state capital seemed an appropriate locale to nest the league's 28th franchise.
As is generally the norm for a club with the "expansion" label, the team came, saw and, well, sucked.
Sandwiched between the birth of Nashville's Predators, Columbus's Blue Jackets and Minnesota's Wild, Atlanta mustered a whole 14 wins in their inaugural campaign and averaged less than 19 victories a season during their first three years of existence.
And while this wasn't Atlanta's first crack at fielding an NHL squad – see the Atlanta Flames, circa 1972 – the city had much bigger problems.
For starters, the organization's given name was, well, it made you wonder. In a league where traditional labels like Red Wings and Canadiens were being pushed aside to make way for gimmick-driven mascots like the Mighty Duck, Atlanta was sure to follow suit.
You see, the Flames had embarked upon a 1980 mass exodus from Atlanta, heading north to ignite a new-fangled inferno in Calgary, so the powers-that-were rubbed noggins to think up something new, something fresh, for NHL-Atlanta Version 2.0.
What they came up with was something that casual hockey fans couldn't figure out for the life of them: The Atlanta Thrashers. The NHL as we knew it had officially bottomed out.
[php snippet=1]
I know what you're thinking, that the situation didn't get any better the following year when the league introduced the Blue Jackets and painfully ambiguous Wild – but, seriously, Thrashers?
Oh, you must mean the Neil Young song, right?
No – they really don't.
Nor did they mean the skateboarding magazine, the farming mechanism or a listener of thrash metal, heavy metal's aggressive little cousin.
Sadly, there was also no connection to either pro wrestler Glen Ruth of Headbanger folklore, or the chauffeur of the Dreadnok's Thunder Machine vis–vis G.I. Joe: A Real American Hero.
While it certainly would have been entertaining to watch the Thrashers take their cue from Cobra Command, the ultimate reality was that the new breed spawned by the Georgian capital was much less theatrical.
A thrasher is a bird. That's right, nothing more than a warm-blooded, egg-laying, winged vertebrate with scaly legs and a beak.
Oh, and they have no teeth. None.
While we take a moment to let that sink in, let's turn our attention to the team logo.
When glancing quickly or viewing from afar, the emblem can only be described as a hockey stick being whisked away by a tornado, or an inverted ladle stirring a bowl of soup. In reality, what we're actually looking at is a bird – a feeblish attempt at a ferocious fowl, who evidently goes to the same hairdresser as Sonic the Hedgehog, holding a hockey stick in its hand err wing.
Either way, this has to be a joke.
Don't get me wrong, I understand the point to be taken here is that the state bird of Georgia is the Brown Thrasher. But here is the ultimate head-scratcher. This winged worm-eater is reddish-brown in color, yet the Philips Arena, where the Thrashers reside, is referred to as "Blueland." Has this been phoned in to Unsolved Mysteries yet?
Alas, 11 years have come and gone and we are as we were. Atlanta hatched its brood in 1999, and hasn't looked back, nor flown south, since. From the Kovalchuks to the Kozlovs to the Hossas to the Savards to the Heatleys, this club has made but one post-season appearance in 10 attempts and has yet to win a game in the Stanley Cup Playoffs.
And yet, somehow, that's the least of their worries.
[php snippet=1]