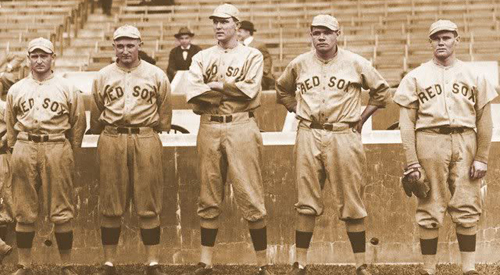 Great Moments in Baseball (1992)
December 15, 2010
Rating: 8/10
Professional baseball has been defined by the memorable moments that have occurred over the last 100-plus years. We all have a favorite moment. For me, it was Joe Carters game-winning home run that gave the Toronto Blue Jays their second straight World Series title in 1993. I still get chills every time I see a replay of it.
Fans will always reminisce and those lucky to have made it to "The Show" are no different. The players are fans too and will always recall a memory that captures their love for the sport. This is especially the case with Hall-of-Fame pitcher Tom Seaver.
Seaver a member of the 1969 World Champion New York Mets had many moments to share and teamed up with author Martin Appel to write Great Moments in Baseball.
Published in 1992 by Birch Lane Press, Great Moments in Baseball is a collection of stories that span from the 1900s to the early 90s. Each story features a player, a team or a specific action that adds to baseballs allure.
Seaver and Appel touch on the obvious moments: Babe Ruths called shot, "The Shot Heard Round the World," Jackie Robinson breaking the color barrier, Bill Buckners error, etc. However, there are other stories that arent as fabled as the popular tales seen on This Week in Baseball. For instance, theres Ernie Shores incredible relief stint.
[php snippet=1]
Shore was a pitcher with the Boston Red Sox in 1917. During the first inning of a game against the Washington Senators, he was brought in to replace Babe Ruth, who was ejected after facing one batter for arguing balls and strikes (and punching the umpire). Shore would go on to pitch a perfect game, despite facing 26 batters; one below the regular minimum. Despite the feat, Shores performance is only recognized as a combined no-hitter with Ruth.
Each story is well-researched and given the appropriate amount of attention. Seaver and Appel ensure the right amount of background is given, in order for the reader to appreciate the particular story. The language is straightforward and respectable to both baseball fans and casual observers. More importantly, nothing is over-glamorized.
Great Moments in Baseball ends after the 1991 season. I wonder what moments of the last 20 years would be included had this book been written now. It would be interesting to see how Seaver and Appel describe an era unfortunately known for steroids and an awful work stoppage.
Regardless, Great Moments in Baseball offers a wonderful way to relive a number of memorable occasions. For younger fans, the book can also be viewed as a history lesson; perhaps even a text book on baseball.
[php snippet=1]