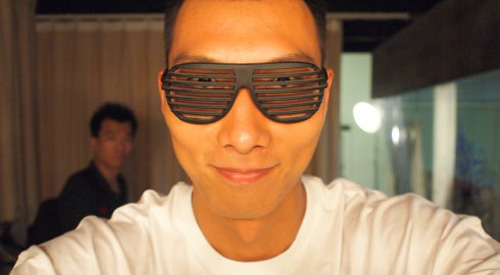 The Yi-nsanity Continues
February 17, 2012
Have you heard about this new Asian basketball fellow? He hung six points on the Denver Nuggets on Wednesday, playing a negligible-to-minimal role in his team's fifth consecutive win. Earlier in the week, too, he showcased an unmatched efficiency from the field, hitting 100 percent of the shot he took while adding a defensive board in a road victory over the Minnesota Timberwolves.
This is going to be big, like Leonardo DiCaprio in the mid-1990s big.
The question, then, is how much of the hype is legitimate and how much stems sadly from our own insatiable desire to propagate a fresh new craze? We may find out as early as this Sunday when the aforementioned Yi Jianlian and his Dallas Mavericks roll into New York City for a matinee date with the Knicks.
But wait a second, how much of the team's notable success can be genuinely attributed to a man who's thrived on an element of anonymity that years of subtlety has allowed him? Just as the shock value of unexpected success wanes among even the most raucous of fans, so too will the strategic advantage that surprise brings a player for whom opposing coaches are unprepared.
A great man once told me, "I'm Gordan Giricek, I swear, I once scored 29 points in my NBA debut!" (Ed. note: he never said that). I will never let go. 
[php snippet=1]
With all things considered, it's inspiring to buy in to hype, but hype is a dangerous game. As every jumpshot falls silkily through the net, the legend grows and the clingers-on who've already sworn their allegiance to the man grow stronger.
"When did you know," we'll ask ourselves when we're older, reflecting back on this very enlightenment. "Where were you when you first found out?"
Will his cultural impact at least be tangibly measured by then considering that we already sense the ideological shift that he, of such geopolitically-relevant ancestry, represents to the game of basketball?
Ten years from now, heck, ten days from now, the craze that has washed over us like a tide of Tebowian proportions may have completely subsided, leaving in its wake forgotten piles of hastily modified Chris Duhon jerseys and the bitter taste of disappointment, like a dream within a dream.
Will it all have been worth it?
Is it better to have personally and emotionally invested in the prospective success of an unorthodoxly generational hero and lost than to have never done any of those words at all?
The game of basketball is more a marathon than a sprint, and over the course of an entire season especially so. It's a phenomenon that doesn't lend itself well to flashes in the pan, but is generous to those who deserve it.
Perhaps our man Yi will slow down as the season progresses – it's not like just anyone could hit two three-pointers in a single week, after all – but it's the pace that he settles in to when the dust of pandemonium clears that will determine the man's historical significance to the NBA.
More avid basketball fans may note a similar storyline unfolding in the Eastern Conference with a certain Jeremy Lin. If even satisfactory at best, Lin's legacy will be stamped and sealed, but nobody ever said either stamping or sealing would be easy.
Will opposing teams catch on to the charade and stifle the effectiveness of the season's unlikely hero (proposed headline: Linsanity Lincapacitated)? Will the return of a particularly demanding Carmelo Anthony limit the role he fills on the court (Linsanity Lin The Way)?
Worse yet, would an emphatic decline in production void the first American-born player of Chinese descent's historical significance? Would the taste of an undrafted Harvard alum making a name for himself as an athlete in Madison Square Garden be any less triumphant for academics everywhere? The Taiwanese pride flooding the globe any less profound?
Sadly – thanks to the same unrelenting hype machine that made the rail-thin 23-year-old the world's coverboy – the answer is yes, putting all the pressure right square on his bony back.
This time, however, he doesn't have the element of anonymity working to his advantage, opening the gates once and for all for Yi Jianlianarchy.
Still, no matter how the Lin story ends, we can always appreciate it's fascinating beginning (and turn it off half-way through if need be, like The Beach).
[php snippet=1]