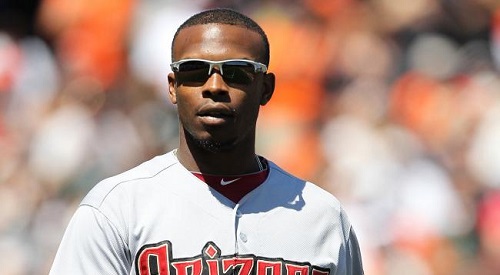 Mystery Beef: Why Justin Upton doesn't want to play in Seattle
January 18, 2013
In killing the trade that would have sent four prospects to the Diamondbacks in exchange for Upton, he has sent a simple message to an entire city: I'm just not that into you.
Seattle was already on his no-trade list (there were four teams in total) so you can't really blame him for rejecting the trade. The Diamondbacks knew he'd likely say no. They took a gamble and missed. What hasn't emerged from the story is why Seattle is on his no-trade list in the first place.
Could it be the weather? Yes it's kind of a London-South (Oatmeal did it best) but many people find that atmosphere charming. Perhaps Upton just isn't a fan of hot chocolate and snuggling up in bed with his bat.
Maybe it was the fences you need a binocular to find. Yes, they're deep. But the Mariners are moving them in during the offseason to make the park more hitter-friendly. Besides, Ken Griffey Jr. never had a problem with them. That could be another issue though.
Early on in his career Upton was frequently compared to Griffey. Both young athletic outfielders with a sweet power stroke. But while Griffey just kept getting better, Upton's career has been up-and-down. Maybe Upton doesn't want to rejuvenate the Griffey comparisons and be stuck in Griffey's shadow.
Or maybe he wants to win.
Seattle finished last in the AL West for three straight seasons and with Upton they still would have been tipped to do the same. Even the Athletics, with a payroll well under Seattle's, finished atop the division last year and appears ready for a long run.
[php snippet=1]
Maybe Upton hates losing so much that he doesn't want to risk having to play the Houston Astros on a regular basis.
[Queue dream sequence…]
"Finally, they're out of the National League. I hate that stupid team," Upton thinks to himself while tanning in the Arizona sun. "How can they lose so much? It's embarrassing."
Suddenly, a call comes in.
"You're going to Seattle."
"No. I'm not. Veto. I don't want to beat that team ever again."
Fin.
Alright, that's probably not the reason. Hating the Astros is like hating sick children.
Maybe he's a Sonics fan. And watching the team leave Seattle hurt too much. He can't live in a city that will act as a constant reminder of what once was and no longer is.
What follows is similar to the email I imagine a frustrated Jack Zduriencik sent to Upton. Because as much of a Seattle-hater as Justin is, he's still a talented young bat with a canyon of upside. And missing out on him would have to hurt.
Justin,

Alright, fine. Don't come to Seattle. But here's what you're missing out on.

The Space Needle! You missed a multitude of marketing opportunities here. Television spots would have featured you hitting balls at, over, and off of the Space Needle ("Hit it here Justin!"). But nope.

The Seattle Art Museum. Why do you hate culture Mr. Upton?

Russell Wilson. The guy is super short. At most like, 5'4″ and he still wins football games. He's a terrific athlete and a very marketable star (he's as charismatic as he is short). You two could have been a Seattle power couple. Oh, I see, you hate short people too.

And a very vibrant music scene. But you probably hate music too.

Well fine.

We don't want you.

-Jack

P.S. If you change your mind we will definitely take you.
Upton will most likely move teams this offseason. And if Seattle and its Space Needle aren't good enough, who knows which team is.
[php snippet=1]