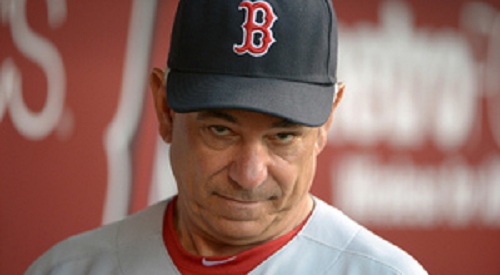 Impetuous offseason predictions
November 16, 2012
Josh Hamilton signs with the Orioles, and both parties win (i.e. Josh Hamilton doesn't develop polio in his first game)
Josh gets a five-year contract with a slightly lower annual salary than the Rangers' offer. He produces at a very high level for three years, slightly declines in the fourth year, and only in the fifth year do the critics re-emerge to condemn the contract. He helps the Orioles win their first American League East title since 1997 while disgruntled Orioles cleaning staff lament the use of sticky ginger beer over the more traditional champagne. Unfortunately the Orioles lose the ALDS to Toronto, three games to two. Hamilton homers in the final game off Toronto relief pitcher, nicknamed "The Miami Marlins Bullpen."
The Orioles win two AL East titles with Hamilton in left field. Then, with Dylan Bundy leading the rotation, they finally win it all in 2014, beating the Cardinals, who insisted on being in the World Series despite not making the playoffs.
The Red Sox actually resist the free agent market and remain committed to copying the method of that damn Rays organisation
Ben Cherington hides under his office desk while Scott Boras yells to let him in. Cherington tells him to go away; that he doesn't want any free agents this year. Boras tries to blow the door down, and gives up only after sliding eighty reports under it about why Alfonso Soriano will help Liverpool beat Manchester United.
Cherington commits to building through the draft and international market. He establishes a foundation built on pitching prospects, and players resembling Evan Longoria. He doesn't sign any pitchers over the age of 30 and he puts all signings through a rigorous test that includes questions about their drinking habits and propensity for fried chicken. The Athletics and Rays are forced to come up with a new valuing method as the Red Sox become an unbeatable force after receiving permission to clone Longoria.
[php snippet=1] 
Jose Valverde doesn't get signed
He offers to play for the minimum wage. He even says that he'll play for the Astros, who also decline. The North West Arkansas Naturals return his call, but then hang up when they realise it's Jose Valverde not Jose Gonzalez, whom they were hoping could sing after one of their games. Jose says he can sing, but when they ask him to prove it, he can't remember the end of Bohemian Rhapsody and doesn't finish it.
Only when Valverde agrees to not only pay his own salary, but to kick an additional $2 million to the team that signs him, that the Yankees step in and hire him to be Mo's footrest.
Giancarlo Stanton, still with the Marlins, gets revenge against Jeffrey Loria
Having just seen the Bourne Trilogy (yes, just the trilogy), Stanton changes his name to Mike and goes underground. He disappears and Loria sends a man to find him, but that man accidentally breaks Stanton's favorite bat and Stanton decides to fight back. Stanton breaks into Loria's office and forces the owner to trade himself to the Houston Astros. Stanton then assumes control of the team and moves the fences in 300 yards.
The Angels re-sign Albert Pujols
Arte Moreno hits reset, saying that while it didn't work last offseason, he's sure that if he signs Albert Pujols again it's bound to work out. What are the odds of last season happening again? One in a hundred? A thousand? he asks the press who have gathered. Then he introduces Albert, who's already wearing an Angels Jersey, and Moreno makes him put another jersey over top of it. One of the reporters asks if this mean he gets two contracts. Arte doesn't know. He's not really sure how this works. Sorry.
The Red Sox send Daniel Bard to Liverpool
During one of the matches, Liverpool manager Brendan Rodgers subs in Daniel Bard at half-time to be keeper. After a routine save, Bard hurls the ball toward the opposite goal. He scores. But when they try it the next time he nails his own defender in the back of the head and the ball bounces into the Liverpool net. They try several more times but Bard keeps beaning his own guys. Brendan Rodgers sends him down to a lower club level to work on his confidence. Four player concussions later, Bard is released. He and Valverde form a band and have some success covering Jeff Buckley.
[php snippet=1]