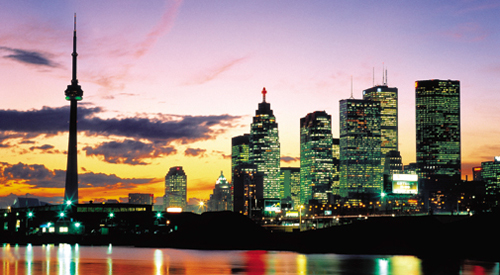 Reconsidering the Ontario Teachers' Pension Plan era
January 31, 2011
If you were to ask, many a Toronto Maple Leaf fan would tell you that the darkest days in franchise history came under the questionable guidance of the now infamous Harold Ballard. In his 18-year tenure as majority owner of the franchise, the Maple Leafs only managed to put together six winning seasons and set a club record with 13 consecutive losing ones. For a team that hoisted Lord Stanley's Cup an impressive four times in the decade prior, it is a pretty dismal stat indeed.
With the death of Ballard in 1990 came Steve Stavro and new hope for the struggling franchise. Thanks to smart trades and free agent acquisitions, the complexion of the team changed almost overnight and the remainder of the decade saw an honest to goodness contender take to the ice. They carried this success into the early part of the new millennium under the banner of Maple Leafs Sports and Entertainment. Although they weren't successful in the hunt for the Stanley Cup, they performed well against some tough competition, and played the kind of game a true fan loves to watch, particularly when faced with their Ontario rivals, the Ottawa Senators.
And then 2003 happened. Stavro sold his controlling interest in MLSE to the Ontario Teachers' Pension Plan. A move that would forever change the fate of the Toronto Maple Leafs and plunge the team into a far darker period than Harold Ballard could have ever crafted.
Following the 2004-05 lockout, the Leafs' experienced some very, shall we say, rough times. In 2005-06, despite a late-season surge, they ended up missing the playoffs for the first time since 1998. In the years that followed, coaches came and went, as did star players and fan favorites such as Mats Sundin and Tie Domi. Unable or unwilling to find suitable replacements, it's no surprise that Leafs fans are left wondering when their next shot at the Stanley Cup will come, if at all.
[php snippet=1]
Disinterested and unaccountable ownership is to blame for how a once dominant franchise ended up the laughing stock of the league. Take a quick look at who owns some of the more successful clubs in the NHL. You'll discover names like Mike Ilitch (Detroit), Ed Snider (Philadelphia), Ted Leonsis (Washington) and Mario Lemiux (Pittsburgh) to name a few.
It's safe to assume that these men have a lot in common. Business savvy paired with a love of the game and most importantly not a small amount of pride. If their teams perform poorly, it is ultimately a reflection of them and them alone. They don't have the anonymity of a corporate veil to hide behind when times are tough. And if their teams were to post losing records year after year, they certainly don't have the luxury of guaranteed sell out crowds.
A handful of other NHL teams also fall under the guidance of a faceless corporation; and the Leafs are not in good company. Atlanta, Columbus, Edmonton, Nashville and St. Louis are all examples of what happens when there isn't one individual accountable for the success or failure of a team. What these other franchises don't have is the benefit of the MLSE's league-leading revenue stream.
In all fairness, I suppose, the Leafs' roughly $25 million in annual profit should be considered a success as a business, and rightfully so. But this financial windfall comes in spite of the team that takes to the ice, not because of it. And with a 20-year waiting list for season tickets, predominately held by more faceless corporations who don't care about hockey, the bottom line for MLSE will remain profitable for years to come.
As for the average fan who has faithfully supported his team through a drought that only a Chicago Cubs fan can truly relate to, there's always next year. Unless the Ontario Teachers' Pension Plan refuses to part with their 66 percent stake in MLSE, next year will likely look a lot like this year. And just about every year since 2003.
[php snippet=1]