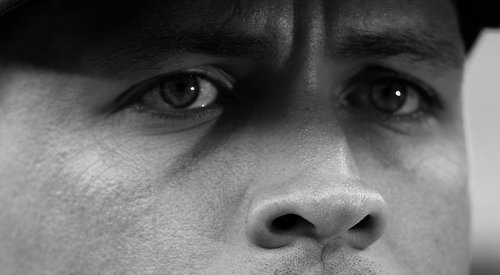 The Bronx is Burning
August 23, 2013
There are a lot of Baltimore Orioles caps in Manhattan. Lot of Yankee caps, too, but that's more a function of sheer population density than anything else. While many New Yorkers may have skipped town to avoid the August influx of tourists (I was one such visitor last week), there's a noticeable trend emerging in the Big Apple's foremost borough. Fourth in the division, tarnished by scandal, passed by the formerly derelict Orioles in the AL East, and the locals have seemingly ceased to care.
The once-Evil Empire has been neutered. 2013 was supposed to herald an inversion of the divisional standings, with the Yankees and Boston Red Sox set to cede pole position to MLB's nouveau riche. That hasn't come to fruition, with the stunning meltdown of the Toronto Blue Jays and the Red Sox's surge to the top of the league. Boston has rebounded smoothly from the fried chicken and beer snafu that came to epitomize their sorry 2011 season; for this year's Yankees, the going's been anything but smooth.
They're a team of ghosts: Derek Jeter, Alex Rodriguez, Mariano Rivera, all players who sport the same nameless uniforms as former stars – themselves – but whose abilities or public personas have atrophied, not catastrophically so, but to the point where they're only recognizable in contrast to the past. So it goes with time. Over 14 years, the Yankees counted their blessings to the tune of five world championships; with the aging stars still in tow, their laurels have only now become a curse.
[php snippet=1]
New York's 2013 campaign has been defined by dueling sideshows, both crippling in their own way. After returning from a hip injury, Rodriguez played his first game of the year on August 5 – the same day MLB imposed a record 211-game suspension on the third baseman, a ruling currently under appeal. Mired in playing purgatory, Rodriguez is also suing his club for mishandling his hip ailment, an assertion that's essentially severed ties between the player and general manager Brian Cashman. Ryan Dempster's sudden loss of control is the least of the club's worries.
Aside from A-Rod, the season has been an extended goodbye tour for Rivera, the legendary closer who's due to retire at September's end. Opponents have bid Rivera farewell in style, showering him with gifts and adulation at each road stop. It's a fitting contrast – goodbyes for a man we're sad to see go, jeers for another with few bridges left to burn.
In the midst of overarching strife, there are games to be played. The current Yankees are competing against more than 29 other MLB clubs – they must fight the grandiosity of their history, and the accompanying expectations. That's the affliction that faces Jeter, Rodriguez and Rivera, but it's equally damning for the players keeping the team afloat: Robinson Cano, a five-time All-Star that doesn't quite match up to his predecessors in Yankee lore; Ichiro Suzuki, another legend on the downswing; Brett Gardner, an able leadoff man whose accomplishments would be properly appreciated in anything but pinstripes.
Then there's David Robertson, the 28-year old reliever with the unfortunate task of replacing an icon. By any measure, he's performed admirably in his current set-up role, striking out more than a batter per inning and limiting opponents to a .202 average against him. In 2011, he laid the table for Rivera well enough to crack the All-Star team.
When Rivera blew three straight saves a couple weeks back, it was Robertson who temporarily stepped in to close out games. Yet last Monday, when he earned his first save of the year in a 2-1 win over the Angels, there was the Yankee faithful, serenading the legend in the bullpen with chants of "We want Mo!" For Robertson, more will never be Mo.
In grand Yankee fashion, they've relied on mercenaries from other clubs to stem the bloodshed, or at least try to: Vernon Wells, who hasn't played well since leaving the Jays in 2010; Kevin Youkilis, formerly of the Red and White Sox and currently on the disabled list; Mark Teixeira, plucked for $180 million in 2009, though his recent production has hardly merited such excess.
That formula worked wonders in 2009, their most recent championship season, in which offseason acquisitions like Teixeira, CC Sabathia and AJ Burnett blazed the path to a title. Leaning on slightly older signees to do the same in 2013 hasn't quite panned out.
I realize the folly of equating a fan base's general apathy with an informal hat survey, as I did above, but the numbers are compatible with circumstantial evidence. Since moving to the new Yankee Stadium in 2009, the home club had filled the ballpark to no less than 86% capacity in any given year. This season, average attendance is suddenly down to 80% capacity, though the Yankees are the league's second-biggest attraction on the road. Small sample size, maybe, but it's a sign of carnage from a circulating storm.
In related news, the Yankees' opening-day payroll was $229 million this year, for a team with the most hated man in baseball, a cavalcade of fading legends and a crop of stars that aren't as good as the ones before. They're a miracle away from the wild card, with the tale of a lost season still to be told. The Bronx is burning, and that's the price of doing business.
[php snippet=2]