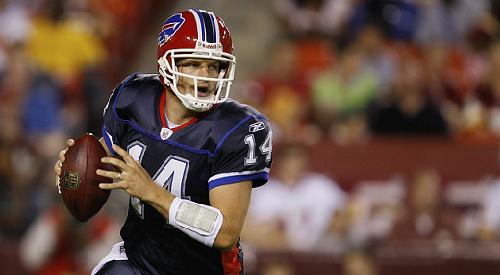 Sports travel takes a leap forward
September 13, 2010
In the year 2010, all it takes is the push of a button to receive up-to-the-minute updates from the vicariously covered sports world. This is due in large part to the millions of dollars devoted annually by technology companies such as Apple and Research In Motion (RIM) to consistently advance their products through software engineering.
It is because of this reliance on top-notch convenience that sports fans, along with the rest of cosmopolitan North America, have developed into an impatient bunch that craves ultimate accessibility to information. Gone are the days of dial-up internet and box office ticket purchases, as fourth generation networks and online ticket consumption have taken the industry by storm.
Aside from mobile devices, dozens of other products also rely heavily on technological efficiency to be successful.
So how has the business world reacted to such powerful demands by customers?
Some companies have failed to anticipate future market trends while others have adapted to the technology savvy landscape. Mario Arcuri, president of Toursport, a sports travel agency based out of the Greater Toronto Area, is a part of the latter grouping.
His company's website – Toursport.com – was recently revamped to cater to his value-hungry and technologically-inclined client base. In addition, he has expanded his trade to give patrons the liberating option of customizing their own sports road trip while paying a one-time, all-inclusive fee.
[php snippet=1]
This new initiative is a far cry from Arcuri's original venture into the sports travel sector, which consisted of a weekend trip with a small group of friends and family in 1995 to Montreal for an NHL contest between the Toronto Maple Leafs and their bitter rivals, the Canadiens.
"I couldn't afford to get tickets for my four sons to Maple Leafs games. The prices were astronomical. So, I decided to take things into my own hands," said Arcuri.
With inspiration and positive word-of-mouth from that first trip to Quebec, Arcuri decided to create Leaf Express. Three years later, with bigger and better things in mind, Toursport emerged as Leaf Express' multi-sport cousin.
The company's current roster of sports packages ranges from every home regular season Buffalo Bills game to select Premier League soccer matches overseas. The bulk of the travel packages include accommodation, food, transportation, and of course, a ticket to the sporting event.
Now 15 years in as president with countless trips executed, Arcuri is forced to adapt to a changing demand in the market to provide absolute convenience and accessibility to his service, much like Apple and RIM. It also does not help that virtually all money spent on tourism is the disposable income of the patron – a rarity in a recovering economy.
"People are counting their dollars now, which means a lot of recreational dollars are being watched. We have to compete with all of the inexpensive hotel sites and independent ticket postings. I've had to make my packages more value-focused," said Arcuri.
On top of a core vision to offer additional value, Arcuri has given away tickets and apparel to do his best to promote Toursport during dreary times for the two franchises he leans on most – the Toronto Maple Leafs and the Buffalo Bills.
The lowly Bills have not had a decent campaign since their 9-7 record in 2004, while the Leafs have seemingly been recalculating since the infamous NHL lockout of 2004-05.
Luckily for Arcuri, what has lacked on the field and ice has been made up by a base of extremely passionate repeat customers and a willingness on the company's part to present a high quality experience.
"We always quality control everything. With more package selection, extra pick-up and drop-off points, and the addition of live music to certain events, we're expanding. Plus, we always double-check and triple-check to make sure every customer is excited and pleased."
Handheld devices without an internet connection are a thing of the past and so are limited options for sports travelling. The future is now for the sports world, and businessmen like Arcuri are trying to make enjoying live sports simpler for everyone on a limited budget.
[php snippet=1]