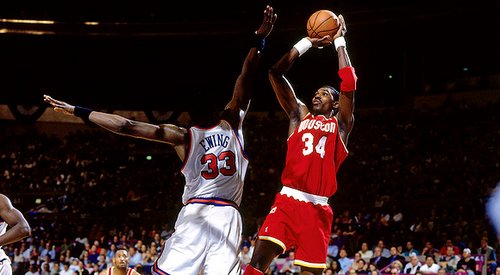 Sports.ws Updates – Aug. 7, 2013
August 7, 2013
From Facebook:
Update Time…
We've been in and out of hibernation this summer, completely overhauling much of the website's aesthetic shell. As I've said before, our emphasis was on making the interface a) cleaner and fresh, b) more intuitive and convenient and c) more competitive on search engines and ad markets.
We're at 854 likes in this group right now, which has been fantastic, but I wonder if we can't increase that even more. I've been really impressed with the life shown by this community over the course of the past six months.
I want to talk a little bit about some of the things that we'll be making official in the next weeks. My hope is that you guys will spread the word. If you're in leagues with friends that you share a Facebook connection with, please spread the word about this group. If you speak Italian, Spanish, Tagalog, etc, please don't hesitate to put together a brief translation of this post. Feel free to make me sound smarter and more articulate than I actually am (it wouldn't be difficult).
If you thought things have been active in the Sports.ws world of late, you are in for plenty or more surprises. If we can get to 1,000 likes, maybe we'll unveil something early.
[php snippet=1]
As for the update itself…
a) i – Every major page on the site has seen at least some changes over the summer. There will be a different color scheme and some new textures, but nothing dramatic is changing to the actual content of the site.
ii – Monitor resolutions are increasing by the year and we wanted to take advantage of the opportunities that this brings. In many cases you'll see more content "above the fold". Not a major change, but it's there and you'll notice that it fills the screen a little bit more.
iii – We've made an attempt to compartmentalize things in some places, or in other cases to just order them in such a way that the information is displayed clearly and easily accessibly.
b) i – Say farewell to the double navigation bar. By introducing a fixed header through which users can sign in and sign out, we were able to avoid the confusion of the orange bar that related to site-wide things and the blue bar that related to league-wide things. Now you'll be able to control everything from one main navigation bar, while also having the luxury of flipping seamlessly between leagues by using a drop-down menu in the fixed header (more on this to come).
ii – Related to the previous point. Remember how previously you might be surfing a player profile and notice that the "custom stats" being displayed weren't accurate? More specifically, they were probably accurate, but not for the league that you were expecting them to be for? Users will now have complete control over what league information Sports.ws will be displaying to them and can change it with a single click. For instance, you could look at Andre Drummond's player page in your Standard Scoring league and quickly flip it so that all the information being displayed is specific to your keeper league with its own custom scoring.
iii – We've learned that there are two types of users that play Sports.ws. Many users exhibit traits from both depending on the time of day, etc. On one hand you have users who want to get in, make their changes to their lineup and get on with their day. Others obsess over every detail of their lineup and can kill hours on the site in a single sitting (if you're reading this post, you're probably among the latter -> take a seat at the Cool Kids Table over there). We've already touched on things that will benefit the former, but the latter will get more ways to engage in the world of Sports.ws. Not only will you be able to look at your roster and your stats, but every player profile page will come with a featured article written by a member of The Good Point as well as links to recommended articles/videos/blog posts from around the internet. Come across a blog post on Ball Don't Lie or a funny TBJ video? Hook us up. Oh, and we already mentioned in-house analysis.
iv – There was a page that some but not all users accessed called the Projected Lineup page. This would allow users to experiment with various lineup orders to see what would generate them the highest projected score. We've promoted this to the primary lineup page because 1) it displays more information, statistics, etc. and 2) it doesn't rely on the drag and drop feature which caused havoc for some mobile users. The drag and drop option is still available, however, but it's on a page that we've set aside as a specific free agent page. Users, especially new users who've never played at Sports.ws, will know exactly where to go to pick up players off the waiver wire. They can drag and drop the additions to their lineup and access statistics about the best free agents available (a widget previously stored on the Toys page).
v – On player profile pages there are many new features that weren't included last year. You'll be able to chart how a player performed in any given scoring format at any point during their career. You'll be able to access all of that individual's box scores for that season. You'll be able to see all relevant career data (from PPG to FT% and rebounds-per-36-minutes, etc.)
c) i – While we're going to keep hoops.sports.ws accessible as a URL to reach the site, the new subdomain of the website will be basketball.sports.ws. This is more for search engine reasons and for new users than anything else, we know many of you have come to know the site as "hoops" or "hoops dot sports" over the years. We prefer "sports dubs" or Sports.ws because it opens possibilities for more than just basketball.
ii – Advertising is a way of life. They are the reason why we'll never charge users to play at Sports.ws and aren't going anywhere. That's why this summer we wanted to incorporate ads in a way that's desirable for companies looking to brand their products, but not obtrusive for users. I think we've found a happy balance between the two. You guys will always be our priority, but advertising equals revenue, which can lead to faster server performance, the introduction of an app, more officially licensed material, Sports.ws horse armies, etc.
That's about it, trust that there's more to come!
[php snippet=2]