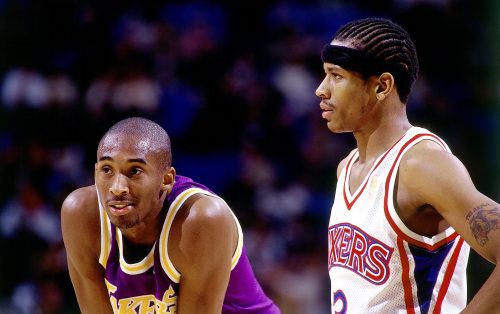 A Closer Look at Sports.ws Fantasy Basketball Keeper Tools
September 16, 2016
In a recent poll conducted at Sports.ws, nearly 80% of all fantasy basketball players participate in at least one keeper league. As proponents of the dynasty league format ourselves, we wanted to make sure that our commissioners had every tool possible to make their annual league renewal process as stress-free as possible.
Sure Sports.ws commissioners may be the most hardcore commissioners in the fantasy sports realm, but that doesn't mean we can't still spare them a little elbow grease.
Here are the keeper resources available to Sports.ws members who've upgraded to the VIP Package (they'll also get power user tools, an entirely ad-free layout, Inbox GM compatibility* and a few other little knickknacks.
*Coming soon.
Keeper Tools Available in 2016-17
Team Import Tool: Normally commissioners have to wait for each one of their teams to join the current season's league. This can take a while, especially if some owners tend to get busy in the summer and aren't available when the league manager starts prepping for the new season. With this tool, we've given commissioners the ability to automatically place their former leaguemates in a brand new league. We've even prepared a video tutorial to show just how quickly you can get your league filled and ready for the draft. Watch it here.
Roster Import Tool: One of the hardest parts about managing a keeper league is keeping track of everybody's players and preparing the league lineups prior to the start of the new season's draft. We wanted to make this as easy as possible so have created a tool that lets commissioners bring over players automatically without having to add them manually. How they're imported is based off of how team's have set their roster in the previous league. For more watch our video tutorial here.
Draft Generation Tool: Whether it's a straight up rookie draft, or a combination draft of rookies and unkept players, keeper leagues need some way of completing rosters prior to the start of a new season. Most leagues mimic actual professional leagues by giving the bad teams the best draft picks, so our draft generation tool does that automatically. If you keep five players on a twelve-man roster, this tool will automatically generate a seven-round draft in reverse order of last year's standings. We talk about this feature in the Roster Import Tool video.