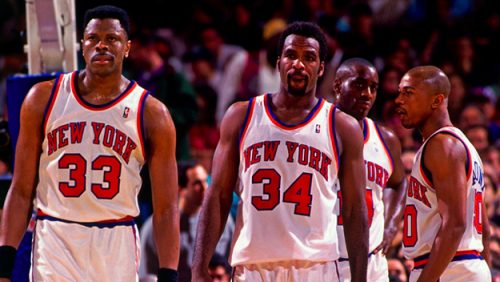 The Growing List of Sports.ws Power User Tools
September 23, 2016
If you're just now signing up for your fantasy basketball leagues, this is where I tell that there are more reasons to sign up for Sports.ws VIP Packages than ever. I already wrote a post about the Ad-Free Package (which comes included in the VIP Package or can be purchased separately) and have been gabbing away about our Keeper Tools for some time. This is a quick summary of the other features available to VIP members, features that don't fit in either of the other two themes but basically just exist to make life easier for the hordes of Sports.ws power users that push the basic user functionality to the limit.
For a lack of creativity, I call them our Power User Tools. Here's what they entail.
Manual Position Override: In all Sports.ws leagues there exists the option to propose a position vote for your players. Some commissioners, however, like to have the ability to make changes to the default positions available prior to the start of their leagues. Through the admin panel VIP commissioners can now bypass the entire voting process and finally make as many adjustments as they want. Want more dual eligibility players? Go crazy. Want to rein things in or even just change one particular position that drives you nuts? This is the easiest way to do it.
Activity Rating Access: On every Sports.ws user's player profile there is an Activity Rating that shows how often a user access the site. Everybody is free to see their own Activity Rating broken down by Last Season, Last 10 Days and Last 30 Days. VIP members can see everybody's Activity Rating. This comes in handy for commissioners that only want committed, active members in their leagues. A perfect 10.0 score essentially means that a user logged in, on average, twice a day over the course of the specified period.
Game Complete Notifications: By nature of the Sports.ws schedule, games close when the 30th NBA team has played their Nth game of the season. Game 20, for example, starts when the first NBA team plays its 20th game and closes when the 30th NBA team plays its 20th game. For the most part logging into the site on a daily basis is enough to know where you're at in your schedule, but we decided that we should let users know if and when a game has officially finished in the Sports.ws database. So long as they've confirmed their email and specified a desire to be notified VIP members will be sent an email when each game of the season is officially in the books.
Priority Support: Whether you log into one league constantly throughout the day or manage several leagues that all require a little bit of attention, we know how important it is that everything run smoothly. With VIP access, you'll jump to the front of the line when it comes to getting help with your leagues. Looking for an answer to a question you can't figure out your own? Need an admin to help adjust a league setting half-way through December? That's what we're here for. Sure the support account serves all users, but it puts priority on VIPs.
Expanded Free Agent Finder: Sports.ws members looking to add a player to their roster can filter the available players in their league based off of a number of options in the Free Agent Finder (accessible off of the Add/Drop page). By default users will see the five best players given their search queries (which include a minimum MPG, a customizable time period, etc.). VIP members, on the other hand, can see the 50 best players available in their league and can filter players by a few extra time periods (the last three days, for example, and even the last 24 hours).
Expanded Inbox: Traditionally, Sports.ws members could access their 50 most recent inbox messages. This is more than enough for most users, but those of us constantly talking trades in multiple leagues, they can fill up rather quickly. VIP members will see their most recent 100.
Draft Status Indicator: From the Draft Page all users can hover over team names to see the user controlling them, VIPs however will see an asterisk next to the individual's name if that team currently has a Queue saved. It's never been easier to harass that friend of yours who always holds up the draft.
More to come…