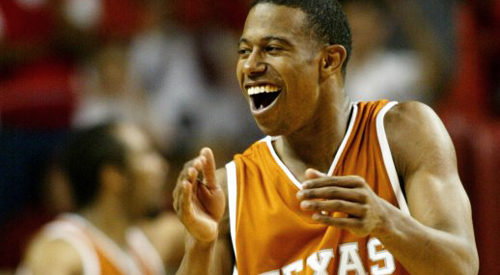 How T.J. Ford plans to make a difference
October 28, 2008
On a summery day in the end of June, amidst a limitless flurry of rookie rumors and speculation, Canadian news broke that Toronto Raptors general manager Bryan Colangelo had pulled the trigger on a blockbuster deal that would see his club part ways with chronically under-used T.J. Ford in exchange for former MVP candidate-turned-injury prone vet, Jermaine O'Neal.
The trade, which also included Raptors center Rasho Nesterovic and ultimately Roy Hibbert, marked the end of two eras; one of quarterback confusion in Canada, a directionless mess of too many point guards; and one of recovery in the midwest.
If the past three seasons have served as Larry Bird's hangover from the 2004 brawl in Auburn Hills, then sending six-time all-star Jermaine O'Neal north of the border was a way for the downtrodden franchise to symbolically change out of their dishevled pyjamas and start a new day.
With O'Neal now departed – the last prominent figure in the November scuffle (Jamaal Tinsley and dustpan not included) – the Pacers have rid themselves of any association with the most infamous day in franchise history and salvation could not have come otherwise.
"Ever since the brawl," said Ford this past summer, reflecting on the move that brought him to Indiana, "I think it was time for a fresh start, time to bring in some new faces, to change things around."
[php snippet=1]
And they most certainly have, while O'Neal had previously lined up alongside Ron Artest and Stephen Jackson to battle the best of their Eastern Conference foes, the burden of guiding this Pacers club has since fallen in the hands of 25-year-old Danny Granger and a rag-tag cast of players from all over the NBA.
Enter T.J. Ford.
"I think those guys did a fantastic job. For the amount of time Jermaine was in Indiana, I think he took the organization to the top and to the best of his ability," said Ford. "But the team has moved on and the Indiana Pacers are trying to restore the feeling that those guys had when they first got to Indiana before the brawl."
With the addition of Ford, the Pacers now have a legitimate point guard to start on a daily basis, as opposed to relying on an unpredictable Jamaal Tinsley to carry the torch. And for Ford, the opportunity, both on and off the court is something to be excited for.
"For me it's a plus either way," said Ford. "I'm in an opportunity to be out there and get the minutes that I want, that I always wanted in the NBA."
With recently-acquired Pacer Jarrett Jack and Travis Diener filling in the back-end of the depth chart, Ford will have adequate support minus the challenge of fighting with Jose Calderon for shifts and opportunities.
"It came down to the organization having to choose between me and Jose Calderon and they decided to go with Calderon," said Ford. "[But] I liked the city of Toronto […] the fans were great for me while I was there."
Whether the Raptors made the right choice in sticking with Calderon as opposed to Ford is still up for debate (and will be for some time), but there's no sense in dwelling on something if the man most affected by it doesn't.
"It's going to be fun for us," said Ford of his new opportunity and the task of replacing O'Neal. "It opens up a big door because now everybody is able to expand their game and they'll have to step up. For the past few years Jermaine O'Neal had been the main guy for the organization, so a lot of things went through him. Now with him out of the mix, guys will be able to elevate their game to another level."
On December 10, a healthy O'Neal and the Toronto Raptors will return to Indiana while Ford gets his first opportunity to convince Bryan Colangelo that he made the wrong decision. Until then, fans will just have to watch closely as two new NBA eras unfold before their very eyes.
[php snippet=1]