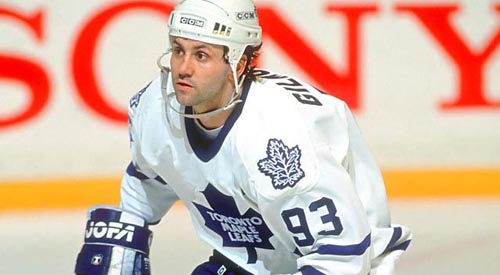 Exactly why the Maple Leafs are the bane of the NHL
November 6, 2008
Nearly 25 years ago, I was born in a corner of Northern Ontario far removed from the feverish commotion of the province's south and even farther removed from any obligatory allegiance to the overwhelmingly divisive Toronto Maple Leafs.
Having lived my life aware of but not particularly attached to the iconical franchise, it surprised me – when early adulthood brought me south – that so many could blindly root for a franchise for no other reason than that it monopolized the region in which they live.
Think about it. With a godlike stranglehold on a nation's prized export in the most populous region of that country, it comes with little debate that franchises like the Toronto Maple Leafs could reasonably punch ticket holders in the face before each and every game yet still manage to lead their leagues in sellouts.
The only terrible injustice of it all is that for no other North American franchise, do such circumstances exist.
As a result, when watching the historically disappointing Maple Leafs take the ice, one also watches perhaps the most polarizing franchise in North American professional sport. The question then, if not why so many people revel in Toronto's extremely limited success, is why so many jackasses abhor the fans and the franchise for that same monopolizing reason?
[php snippet=1]
The answer, as I'm sure you could have guessed, lies deeply-rooted in the human psyche beyond the grasp of any simple-minded sports journalist. But let's try to figure it out anyway.
Though hundreds of thousands flock to any and everything Maple Leaf, armies could and can be formed of those who take comfort in each and every painful Toronto loss, lacklustre season, or extended Mats Sundin sabbatical.
Perhaps it's a cultural thing, a bitterness between those markets that have and those which have not. Given the Toronto area's unbridled luxury when it comes to ticket sales, media coverage and unjustified player loyalty, it's easy to discriminate against the team unable to make the most of their natural opportunities. So then what is it that makes the hordes of passionate individuals so diabolically opposed?
Growing up no closer to Toronto than Detroit, Ottawa or Montreal, the Ontario blood that pulsed through my young veins ran anything but blue or white. It was no easier in that time of uncertain youth to claim loyalty to the Maple Leafs than it was to tell my friends that mom wouldn't let me ride my bike without my helmet.
From birth it was engrained in my head that, even on the best of days, the Maple Leafs embodied everything wrong with professional sport and any resemblance of fanship towards the club would result in my permanent exclusion from family vacations.
As any fatherly quirk gets passed on from generation to generation, a hatred for Wendel Clark accompanied my bowleggedness, and watching the Toronto Maple Leafs exit the playoffs early brought sadistic family fun.
Now, as a permanent resident of the active Toronto region, I've had constant exposure to both sides of the nasty spectrum. Resultantly, I find myself left with no other choice but to reflect that the true and most loyal of fans are nothing more than earthbound souls awaiting the next great Maple Leaf dynasty before their own timeless liberation, while the hasty antifans on the other hand, vigilantly plot against the figuratively (and literally) rich in hopes of levelling an unfair, but reasonable, playing field.
And no, if you're wondering, I'm not a Senators fan.
[php snippet=1]