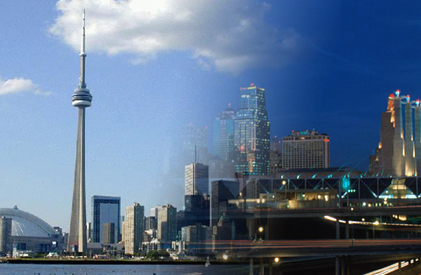 Uncovering the most hopeless sports cities in North America
July 16, 2010
From 2007-2008, sports fans and media folk in the metropolis area of Boston, Massachusetts were riding a consistent feeling of ecstasy.
No, they hadn't gone to a pill-popping high school rave; rather they were treated to a plateful of incredible professional sports clubs in their own backyard.
In those two fateful calendar years, the Red Sox and Celtics both took home the ultimate prize in their respective sports. The Patriots and Revolution excelled as well, concurrently falling in the climactic contests of their respective leagues by scores of 17-4 and 2-1. Even the Bruins, a sub-.500 team in their previous two campaigns, got their act together in the 2007-08 NHL regular season by squeaking into the playoffs.
Simply put, life was great in Bean Town.
Like with every success story, there is an opposite end of the spectrum. In this case it consists of a handful of cities that starve for a single championship team, and in some cases, just one squad that consistently makes the post-season.
In light of the recently departed Chris Bosh, a five-time all-star as a Raptor, the city of Toronto appears the bleakest it has in recent memory.
[php snippet=1]
Here is a gaping look into two cities – Toronto and Kansas City – that are generally unrelated. They have polarized economies, cultures, geographies and histories. Their sports markets are even considerably dissimilar as one is the Mecca of all things hockey and the other is centralized on ball games. The market sizes between the juggernaut of Canada and a relatively small American metropolis is also an important discrepancy.
Remarkably though, there is a constant theme, or plague if you will, of extreme disappointment that runs through the streets of the two aforementioned cities. That is where they meet – as the two Most Hopeless Sports Cities, two cities who are likely going to have to wait a long time before experiencing any kind of sports glory.
KANSAS CITY (city's population as of 2006 – 447,500)
*Franchises: Chiefs (NFL), Royals (MLB), Wizards (MLS)
Last Championship: 10 years ago – 2000 MLS Cup
Longest Drought: 40 years (1970) – Chiefs
The Past: The Chiefs all-time rush leader, Priest Holmes, and arguably the NFL's greatest tight end ever, Tony Gonzalez, dawned the red and yellow together in the early 2000's – yet only managed to partake in one playoff game. It just shows how every piece of the puzzle must fit perfectly in the ultimate team game. The Royals have not been on the diamond in the month of October since 1985 – the year they won their one and only World Series title. The Wizards, on the other hand, have a respectable 1-1 record in the MLS Cup and have been consistently competitive throughout their 15 year existence.
Winning Tradition Grade: D
Current State: The city's football franchise sported a 4-12 record in 2009, which is actually a doubling in the W column from their previous season as the Chiefs closed with an embarrassing 2-14 win-loss tally. The Kansas City Royals have not had a winning season for seven straight years. To top it all off, the Wizards are presently a meager 3-8-3 in 2010 MLS play – yet another nail in the coffin to a city that has virtually nothing to be enthused about.
Current Landscape Grade: C-
The Future: With the 2012 mid-summer classic being hosted at Kauffman Park, the Royals have the bizarre task of tending to attention – something they haven't had to deal with for over a decade. Aside from that they have a few up-and-comers in their system, but still no real game-changers to gloat about. The Chiefs are essentially in the same place but without the chance to host the Pro Bowl.
Potential for Success Grade: D
Average Attendance: Chiefs – 67,514 (20th in NFL), Royals – 20,755 (25th in MLB), Wizards – 10,055 (15th in MLS)
What they've got going for them: 2009 Cy Young winner, Zack Greinke, is signed and dedicated to being in Royal blue. His confidence in a subpar ball club sends a definite message to the rest of the MLB that K.C. is not a dud franchise.
Final Grade: D
TORONTO (city's population as of 2006 – 2.5 million)
*Franchises: Blue Jays (MLB), Raptors (NBA), Maple Leafs (NHL), FC (MLS)
Last Championship: 17 years ago – 1993 World Series
Longest Drought: 43 years (1967) – Maple Leafs
The Past: The Maple Leafs have a storied history that includes 13 Stanley Cups, while the Jays had their name engraved on the World Series trophy two years in a row in the early 1990's. Recently though, the Leafs have failed to crack the top eight in the East for six straight years and the Jays have been kept away from the coveted MLB playoffs since Joe Carter's infamous bomb in '93. To make matters worse, the other two clubs have yet to claim the MLS Cup or NBA Championship. In fact, the Raptors have only won one playoff series in their 15-year history, while the FC have never made the playoffs since joining MLS in 2007.
Winning Tradition Grade: C+
Current State: Toronto FC has been on a tear at home this year, posting a 5-0-3 record. But, with too many strong forces in the MLS, a lengthy playoff run may be a pipe dream. The Blue Jays are at a permanent stand still it seems with three star-studded organizations standing in their way of a pennant or wild card spot. The hapless Leafs and Raps are both reloading.
Current Landscape Grade: D
The Future: The Raptors will need to land a marquee, top-10 player to one-up Bosh's performance before they can begin to think of championships. Unless the AL East giants collapse, the Jays are left playing second fiddle when they're at their absolute best. Leafs General Manager Brian Burke's trade for Phil Kessel has implications of setting the franchise back another five years in terms of constructing a well-oiled machine in the NHL if the speedy winger does not score 50 goals per season. FC may be their saving grace down the road as they have improved every year since their arrival on the MLS map.
Potential for Success Grade: C-
Average Attendance: Blue Jays – 19,866 (27th in MLB), Raptors – 17,897 (14th in NBA), Maple Leafs – 19,260 (6th in NHL), FC – 20,588 (4th in MLS)
What they've got going for them: Their General Managers don't sit back. Brian Colangelo of the Raptors and Burke are liberal in their philosophies towards transitioning from one core group to another. The Jays' Alex Anthopoulos is a fresh face to the organization but has shown flashes of being an aggressive GM.
Final Grade: C-
Notable mention:
OAKLAND
*Franchises: Raiders (NFL), Athletics (MLB), Warriors (NBA)
Last Championship: 21 years ago – 1989 World Series
Longest Drought: 48 years (1962, est. date) – Golden State Warriors
PHOENIX
*Franchises: Cardinals (NFL), Diamondbacks (MLB), Suns (NBA), Coyotes (NHL)
Last Championship: Nine years ago – 2001 World Series
Longest Drought: 42 years (1968, est. date) – Phoenix Suns
SEATTLE
*Franchises: Seahawks (NFL), Mariners (MLB), Sounders FC (MLS)
Last Championship: 31 years ago – 1979 NBA Championship (SuperSonics)
Longest Drought: 34 years (1976, est. date) – Seattle Seahawks
*Only the top-five sports leagues in North America were considered (NFL, MLB, NBA, NHL, MLS). Cities were short-listed on the basis of having a minimum of three franchises from the leagues noted above (eg. Buffalo did not qualify)
[php snippet=1]