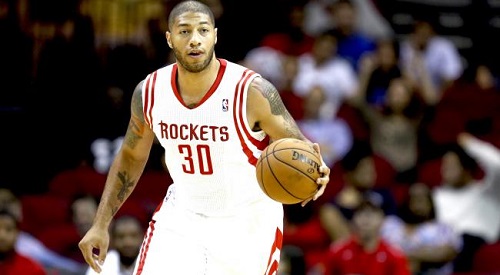 The Crossroads of Royce White
January 4, 2013
As the 2012 NBA Draft approached, little mystery surrounded where Anthony Davis would be selected, and while the top of the draft board was bereft of intrigue, the speculation shifted to the likely destination of Royce White. Although he possessed lottery pick potential, expert opinion on where he would be selected varied wildly. The debate raged on, and this debate had nothing to do with skill and everything to do with the potential risks of drafting a player with a known mental health issue.
A 6'8" forward from Iowa State, White is a tremendous athlete packaged in an NBA-ready body. He can score in bunches but is just as likely to distribute the basketball to an open teammate. He handles the ball well and has a tremendous knack for rebounding. Perhaps more impressive than his individual skills is his ability to have his best performances against the best competition. In last year's NCAA tournament he put up 15 points and 13 rebounds against UConn (and Andre Drummond) along with a 23-point, nine-rebound game against Kentucky (and Anthony Davis).
While his skills scream "top-10 talent," White's draft stock may have been negatively affected by his diagnosis and well-documented struggles with generalized anxiety disorder. While he isn't the first professional athlete to publically come forth with anxiety issues (Zack Greinke and Brandon Marshall have both dealt with anxiety disorders during their playing careers), he may have been the first to disclose this information while his place in the draft – along with the future earnings that come along with – is still at stake.
The National Institute of Mental Health states that generalized anxiety disorder can fill a person with exaggerated worry and tension, even in the absence of something to provoke it. These worries can cause a person to have trouble relaxing, concentrating or sleeping. It can also result in physical symptoms like fatigue, headaches, muscle tension and aches, sweating, nausea and light-headedness, among others. White himself has a well-documented anxiety of flying, and while he has made efforts to overcome this anxiety (he has flown to games in college) he still prefers the roads, and even drove 10 hours to get himself to the NCAA tournament last year. Flying is almost a necessity in today's NBA with the distances between cities and the short turnaround between games. Couple that with an NBA schedule that is twice as long as a college season and the increased demands on a professional athlete, and it is easy to see why there could be some concern regarding his eventual adjustment to life in the NBA.
[php snippet=1]
When he was finally selected as the 16th pick overall by the Houston Rockets, both sides said all the right things. White, for his part, maintained that he wanted to bring awareness to mental health issues and work on his anxiety toward flying. The Rockets stated that they would do what they could to support him, including getting him an RV or car to drive to certain games and hire a therapist to help with his condition. Unfortunately, since that time White has missed training camp and after not playing in the first five games of the season, stopped showing up to games or practices. He has also refused a D-League assignment due to what he calls an "unsafe atmosphere." He claims in a statement released on NBA.com the Rockets have not been "listening to the recommendations of the medical professionals involved" and as a result he and his doctors do not believe it is safe for him to play.
No one can say for sure whether Royce White will be successful in the NBA, let alone in his struggle with anxiety disorder, but in a society lacking awareness and with so many negative stigmas surrounding mental health issues, a successful outcome in this scenario would shine a hopeful light on the disorder and provide a positive role model to the 6.8 million Americans who share this diagnosis with him.
Here's hoping both parties can begin to repair the damage in their relationship and work toward a plan for better mental health for both Royce White, and generations of players to come.
[php snippet=1]