What is Sports.ws Legends?
Sports.ws Legends is a fantasy basketball platform that lets you draft any player from any era using
real
historic stat lines.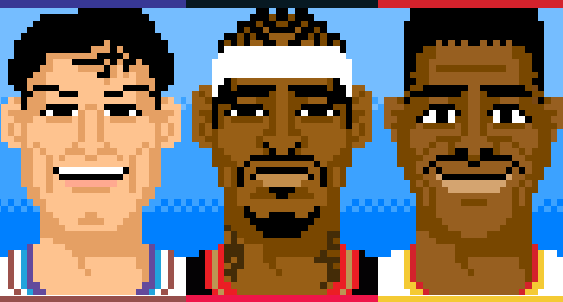 How do I play?
Legends works similarly to any other season-long fantasy basketball league you've played at Sports.ws. The difference is that the data used in the points-based format is from the past. Simply draft your team as you would normally, then progress through a head-to-head schedule against your friends.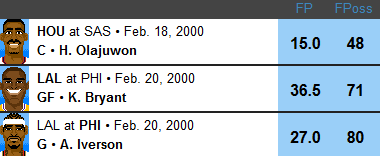 Above:
This league is set in the 1999-00 season.
CLICK FOR MORE
Logistics please...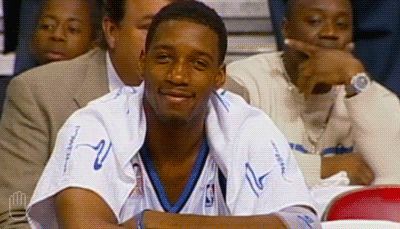 In conventional fantasy leagues, teams have to wait for games to happen in real-time. In a Sports.ws Legends league, you can advance through a full season as fast or as slow as you'd like. It's one of the main settings commissioners will make a decision on prior to starting a league.
CLICK FOR MORE
HISTORY REPEATS ITSELF
Draft your team, your way. Set your lineup to optimize your roster and make adjustments as needed.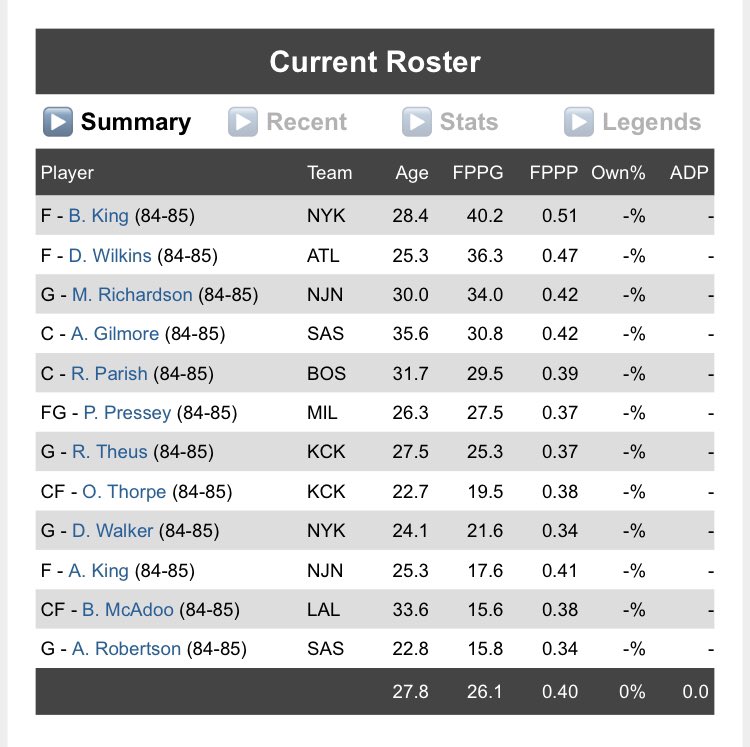 Crawl through statistics from any NBA season since 1973 and choose the era best suited for your fantasy league.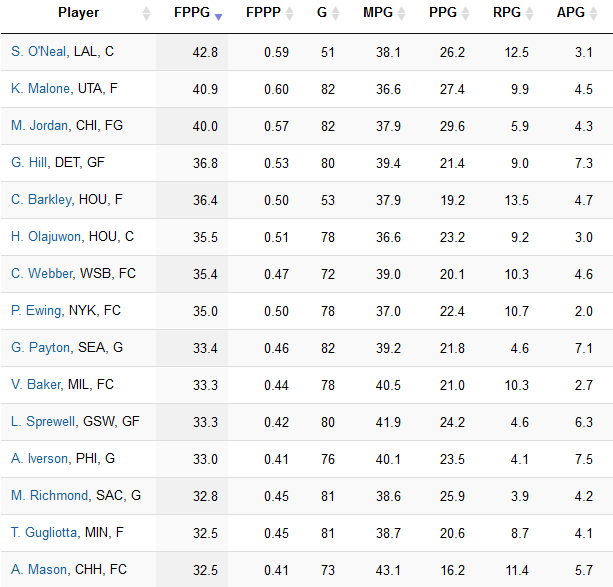 Don't feel like brushing up on your knowledge about the 70s or 80s? Re-live seasons you're already familiar with, like the early years of existing stars' careers.