FANTASY
BASKETBALL
Where Player Efficiency Matters...
Fantasy NBA
Welcome back general managers! Create a fantasy basketball league for 2022-23 NBA season. This year's full 82-game campaign starts on Oct. 19.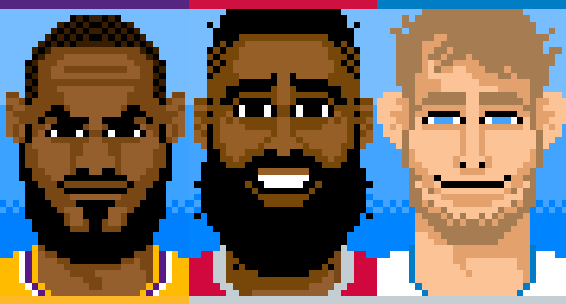 Sign Up Now
Fantasy WNBA
The first season-long fantasy WNBA platform is back for 2023. This year's 40-game campaign will begin on May 19. Create your leagues and get ready for the draft.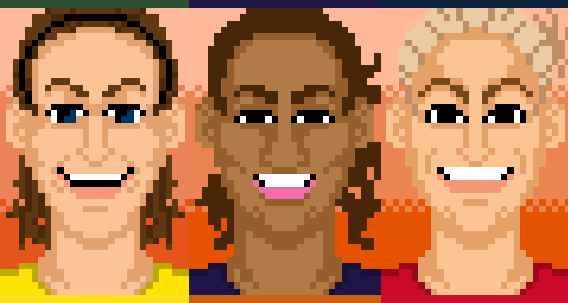 What Is Sports.ws?
Sports.ws Legends
Think your hoops knowledge transcends decades? Prove it. Re-live NBA history by drafting a fantasy basketball team using players and stats from any era. Legendary.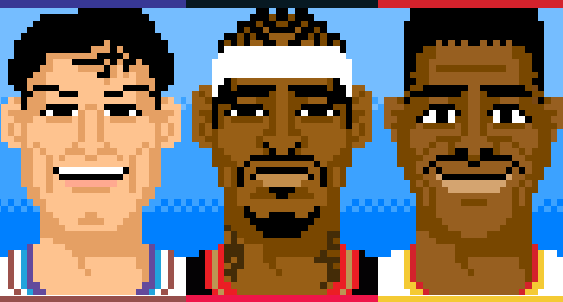 What Is Legends?
Popular NBA Profiles
▶ Today
▶ Week
▶ Month
NBA News
Kevin O'Connor on LaMelo Ball
The NBA Draft starts at #2 with the Hornets. Will Charlotte go with G League point guard Scoot Henderson or Alabama freshman forward Brandon Miller? @jkylemann loves the idea of pairing Scoot with LaMelo Ball. t.co
05/18 10:08 pm • Read on Twitter
Ball Don't Lie on Ja Morant
"Those guys are just, they're just freaking idiots," Charles Barkley said Wednesday of the Ja Morant defenders in the media. They probably aren't idiots. They are just choosing, for whatever reason, to ignore the obvious. @DanWetzel ➡️ t.co t.co
05/18 10:02 pm • Read on Twitter
Ball Don't Lie on Charles Barkley
"Those guys are just, they're just freaking idiots," Charles Barkley said Wednesday of the Ja Morant defenders in the media. They probably aren't idiots. They are just choosing, for whatever reason, to ignore the obvious. @DanWetzel ➡️ t.co t.co
05/18 10:02 pm • Read on Twitter
Ira Winderman on Omer Yurtseven
Heat injury report for Friday at Celtics: Bam Adebayo, Available, Right Shoulder; Discomfort Tyler Herro, Out, Right Hand; Surgery Victor Oladipo, Out, Left Knee; Surgery Omer Yurtseven, Questionable, Nose; Contusion Cody Zeller, Available, Nasal; Fracture
05/18 09:34 pm • Read on Twitter
Ira Winderman on Tyler Herro
Heat injury report for Friday at Celtics: Bam Adebayo, Available, Right Shoulder; Discomfort Tyler Herro, Out, Right Hand; Surgery Victor Oladipo, Out, Left Knee; Surgery Omer Yurtseven, Questionable, Nose; Contusion Cody Zeller, Available, Nasal; Fracture
05/18 09:34 pm • Read on Twitter
Ira Winderman on Bam Adebayo
Heat injury report for Friday at Celtics: Bam Adebayo, Available, Right Shoulder; Discomfort Tyler Herro, Out, Right Hand; Surgery Victor Oladipo, Out, Left Knee; Surgery Omer Yurtseven, Questionable, Nose; Contusion Cody Zeller, Available, Nasal; Fracture
05/18 09:34 pm • Read on Twitter
Ira Winderman on Cody Zeller
Heat injury report for Friday at Celtics: Bam Adebayo, Available, Right Shoulder; Discomfort Tyler Herro, Out, Right Hand; Surgery Victor Oladipo, Out, Left Knee; Surgery Omer Yurtseven, Questionable, Nose; Contusion Cody Zeller, Available, Nasal; Fracture
05/18 09:34 pm • Read on Twitter
Ira Winderman on Victor Oladipo
Heat injury report for Friday at Celtics: Bam Adebayo, Available, Right Shoulder; Discomfort Tyler Herro, Out, Right Hand; Surgery Victor Oladipo, Out, Left Knee; Surgery Omer Yurtseven, Questionable, Nose; Contusion Cody Zeller, Available, Nasal; Fracture
05/18 09:34 pm • Read on Twitter
NBA G League on Jamaree Bouyea
Jamaree Bouyea was UNSTOPPABLE during his rookie season! The @SFSkyforce star averaged 18.6 PPG, 6.4 APG, and 5.1 RPG, which earned him All-Rookie and All-G League Second Team honors. 🙌 Bouyea was one of four G League players to average 16+ PPG, 6+ APG, and 5+ RPG. t.co t.co
05/18 09:34 pm • Read on Twitter